The sign on the wall of dilapidated building in Haifa says "Putin is shit" in Russian.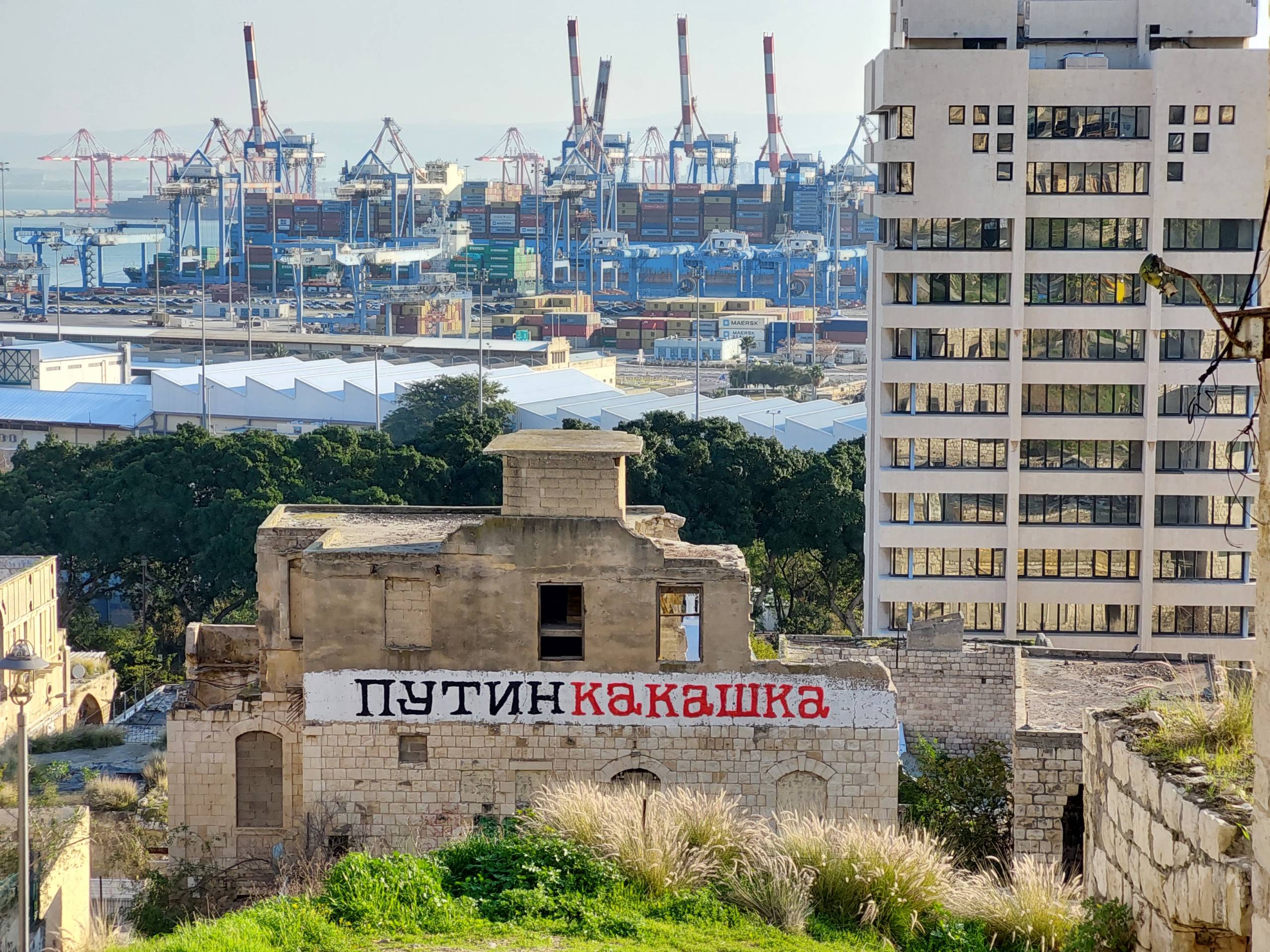 It is true that Russian President Vladimir Putin is not particularly popular in Israel. There are several reasons for this.
Israel has a complex relationship with Russia due to historical, political, and strategic factors. While Russia has historically had ties with Israel's Arab neighbors and has supported anti-Israeli groups in the past, it has also played a role in mediating peace talks between Israel and the Palestinians. The relationship between Israel and Russia has also been strained by Russia's support for Syria's President Bashar al-Assad, who is widely viewed as an adversary of Israel.
The Russian invasion of Ukraine has been widely condemned in Israel.
Putin's policies on human rights and democracy have been criticized by many in Israel. Israel is a democratic country that values individual freedoms and human rights, and Putin's authoritarian approach to governance is seen as antithetical to these values.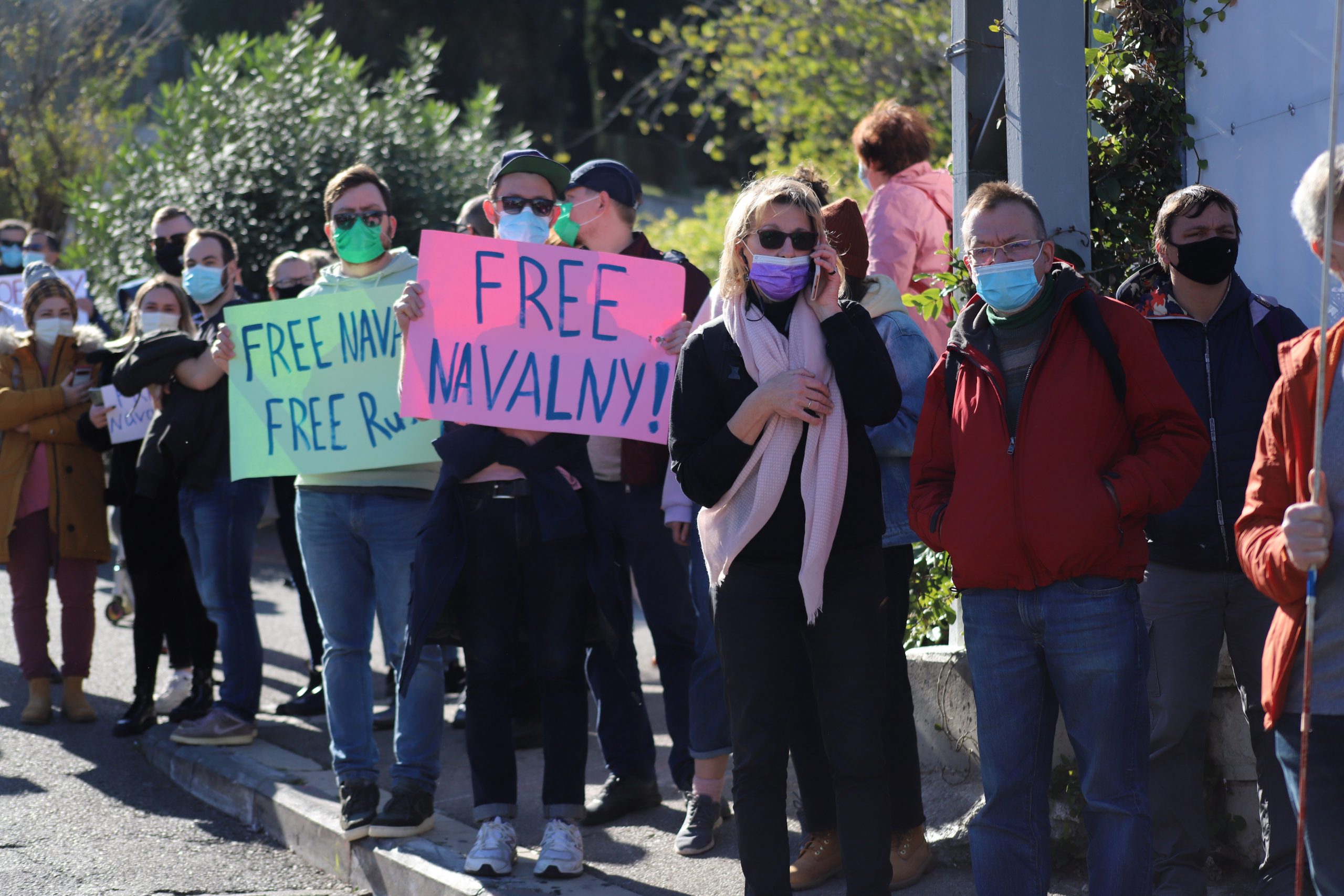 Demonstration in support of Navalny in front of Russian Embassy in Haifa.
There is also a sense among some Israelis that Putin has not done enough to combat rising anti-Semitism in Russia. Anti-Semitic incidents have been on the rise in Russia in recent years, and many in Israel feel that Putin has not taken strong enough action to address the issue.
Overall, while Putin may have some supporters in Israel, he is not widely popular among the Israeli public.