Surfside, FL — U.S. Senator Marco Rubio (R-FL) met with first responders and members of the Florida's Urban Search & Rescue Task Forces who continue to heroically lead the search and rescue efforts following the partial collapse of Champlain Towers South in Surfside, Florida. Rubio also met with Israel's rescue team and thanked them for their help amid this tragedy. The Senator also received a briefing from representatives of the Federal Emergency Management Agency (FEMA) and met with members of The National Institute of Standards and Technology (NIST).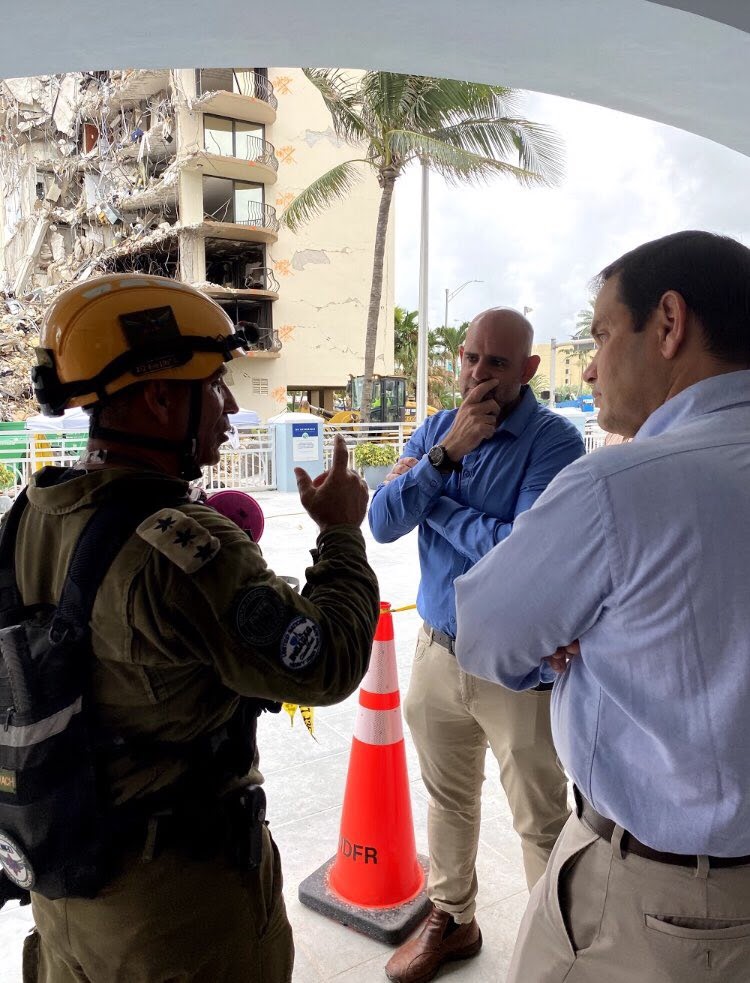 Photos are courtesy of Senator Rubio's office.
Source: Senator Rubio's office.