On Monday, large-scale demonstrations were held in Jerusalem, Tel Aviv, and Haifa, with many Israelis taking to the streets to protest against proposed changes to the country's judiciary system. The proposed reforms have been a topic of heated debate in the Knesset, the Israeli parliament, and a first reading of the bill was scheduled for the same day.
The demonstrations, which were organized by a variety of groups and individuals, aimed to send a strong message to lawmakers that the proposed changes were seen as a threat to Israel's democracy and the independence of the judiciary. Many protesters carried signs and chanted slogans calling for the bill to be withdrawn or amended to better protect the rights of citizens and the integrity of the legal system.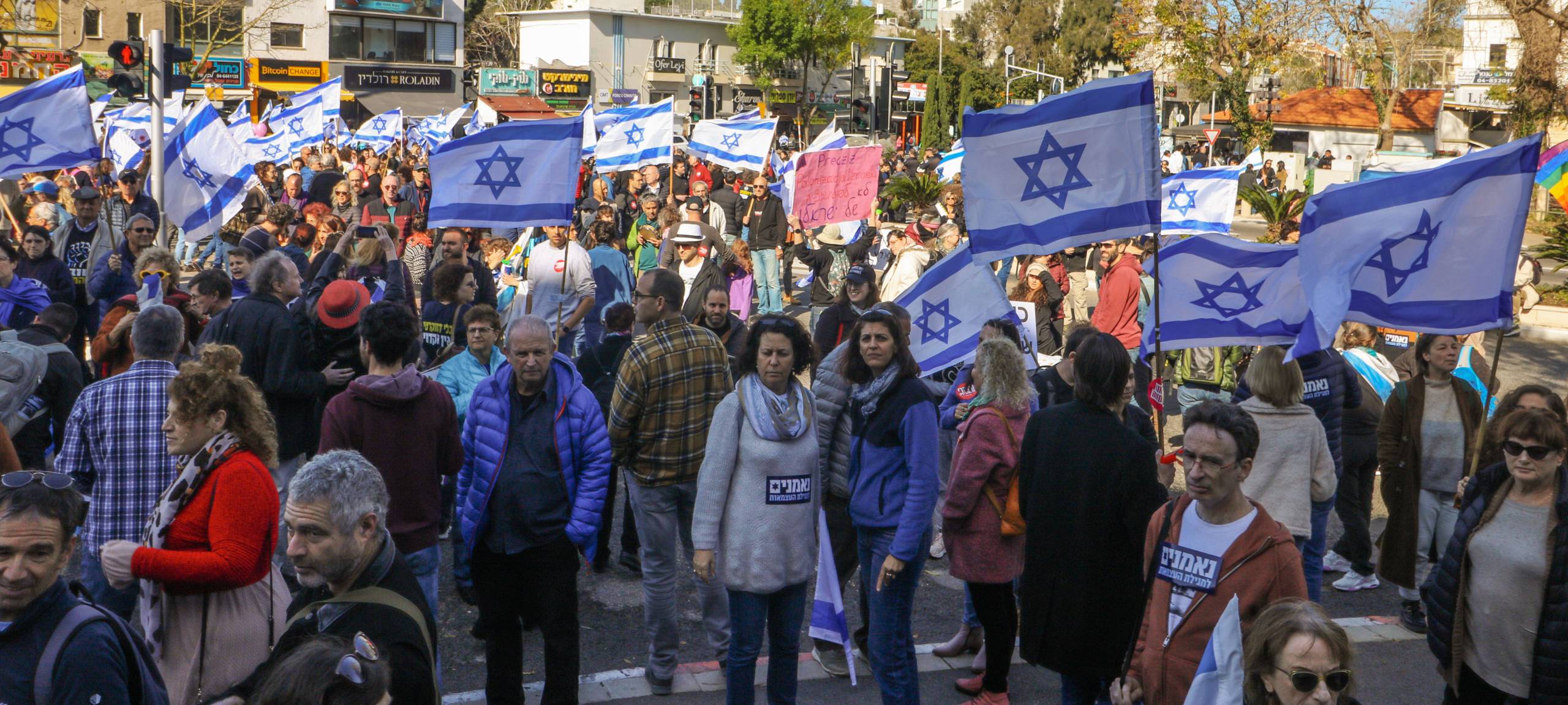 The proposed reforms have been criticized by legal experts, opposition lawmakers, and civil society groups who argue that they would give the government more power to influence the appointment of judges and weaken the authority of the Supreme Court. Some critics have also raised concerns that the proposed changes would undermine the rule of law and put Israel's democracy at risk.
Despite the widespread opposition to the reforms, the bill was still set to be voted on in the Knesset, with the government pushing for its passage. The outcome of the vote remains uncertain, and it is likely that further protests and debates will take place in the coming days and weeks as the bill continues to be debated.